The Plannerboard allows you to plan engineer visits, move visit allocations and add activities.
Click on the 'Plannerboard' icon (IMAGE HERE)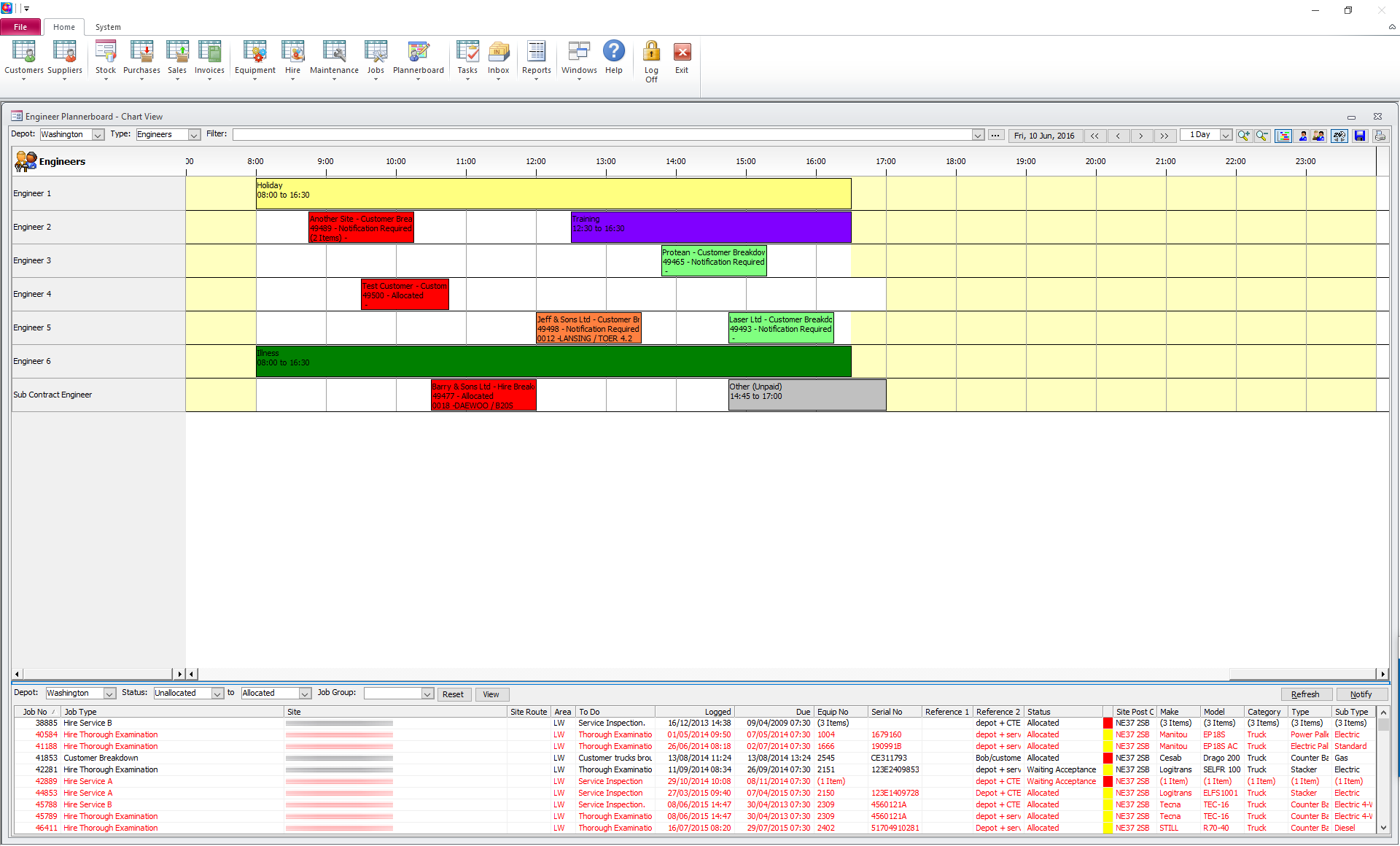 Locate the Job from the list of outstanding jobs in the bottom half of the Plannerboard.
Drag and Drop the Job against the engineer.
IMAGE HERE
You will then be prompted to "Add Visit" where you can enter
the proposed arrival time, then click 'OK'. If the Arrival Time is not known, simply accept the defaults and click 'OK'. The time can be amended later on the job record.